Executive Director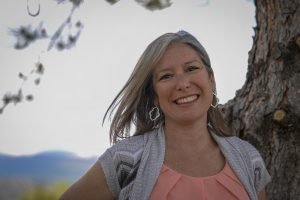 Greetings! I am Angela Mills, the Executive Director of United Way Battlement to the Bells. I love how my job presents me with new opportunities each day to make new friends, grow strategic partnerships and improve the wellbeing of our neighbors from Aspen to Parachute. 
There are so many wonderful reasons I love being part of UWBB. Nurturing and growing our AmeriCorps Vista program brings me so much happiness. Amy Barr and Christopher May had the foresight to start this project in 2017. The VISTA program provides amazing volunteer and enrichment opportunities to new college graduates while at the same time allowing our local nonprofits to build capacity and connect with our communities. If you are interested in learning more on becoming a VISTA or a VISTA partner please email or call. I would love to chat.  
Cheers,
Angela Mills
Program Manager
Hi! My name is Kaylee Peterson. The Roaring Fork/Colorado River Valley is my home! I was born and raised here in the valley. I grew up on Silt Mesa and lived there until I went away for college. I have been back in the valley for about two years now and have no intentions of leaving any time soon.
Before I became Program Manager for the UWBB AmeriCorps VISTA Program I served as a VISTA for two years. My first year of service was in Washington state where I served at a Community Action Council. I helped to raise funds for their food distribution center that provided for 12 food pantries in North-Central Washington. After that I decided I wanted to complete another year of service but wanted to be closer to home. Lucky for me our team had a position available! I served at Family Visitor Programs and I assisted them with creating marketing and outreach materials. It was a wonderful experience and it was so great to be back in the community I grew up, having the opportunity to give back.
As the Program Manager for our AmeriCorps VISTA team I am always hoping to recruit new members locally and across the country in order to find individuals who are passionate about serving others and alleviate poverty in all its forms. Our VISTA partner agencies provide crucial services and assistance to our community and it is my goal to find them the perfect VISTA to aid them in achieving their mission and build the capacity of the agency for the present, and years to come! As a previous VISTA myself, I understand the struggles and triumphs of a VISTA and I appreciate their unique journeys. Joining AmeriCorps and dedicating yourself to a full year of volunteerism and service is a huge undertaking, one I take very seriously. I enjoy working with and supporting the VISTAs as they make their way through their years of service. It is always so exciting to the see the thing they accomplish for their agencies as well as the personal and professional growth that our VISTAs experience over the course of a year. I love this community and I am so proud of all of the hard work and passion our VISTAs and partner agencies pour into everything they do!
I received my Bachelors Degree in Political Science, Sociology and Business from the University of Colorado Boulder several years ago. Right now, in conjunction with my role as AmeriCorps VISTA Program Manager,  I am pursuing my Master's in Social Work with the University of Denver. I am enrolled in the Western Colorado Program and am able to attend classes here in Glenwood Springs. I also intern with the Mesa County Department of Human Service- Child Welfare. I can't wait to be able to apply my education and newly developed skills as a social worker here in the valley. While all my these things keep me quite busy I wouldn't have it any other way. This is my home and I am so thankful to be able to be a part of it all and be surrounded by so many who have true hearts for service!