Your Local United Way in the News
United Way of Battlement to the Bells, formerly United Way of Garfield County, founded in 1983, is in the news! Below are links to some newspaper articles about our agency:
United Way Cares Spotlights Lift Up
Traci interviews Scott Shirley, Melissa and Jaid from Lift Up. They talk about all the amazing work Lift Up does especially with the holidays coming up.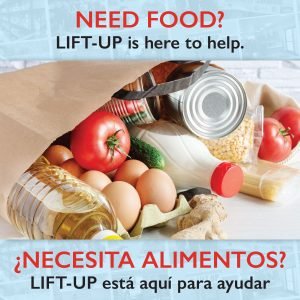 LIFT-UP is the leader in providing fresh sustainable food security for individuals and families; educating, building understanding and support to end hunger from Parachute to Aspen. We rely on the support of our community, visitors and partners to help LIFT-UP accomplish our ultimate purpose; to end food insecurity from Aspen to Parachute.
United Way Cares Spotlights River Bridge Regional Center
Kat Stenquist-MSW, LSW. Kat holds a bachelor's degree in psychology from the University of Utah and a master's degree in social work from the University of Denver. She comes to Riverbridge with six years of human services experience from residential treatment, child protective services, and school counseling. While working as a caseworker, Kat had the opportunity to attend forensic interviewer training and found her passion in doing forensic interviews. Kat conducted forensic interviews at the Four Corners Child Advocacy Center for Montezuma County, Dolores County, Southern Ute Indian Tribe, Ute Mountain Ute Indian Tribe, and the Navajo Nation.
United Way Cares: ARC of the Rockies
https://www.kdnk.org/post/united-way-cares-arc-rockies
Traci talks with Jill Pidcock, Executive Director about ARC of the Central Mountains.
The Arc of the Central Mountains – The Arc promotes and protects the human rights of people with intellectual and developmental disabilities.

United Way Cares Spotlights Alpine Legal Services
https://www.kdnk.org/post/united-way-cares-spotlights-alpine-legal-services-0Today's guests are Jennifer Wherry, executive director of Alpine Legal Services and Brendan O'Keefe, United Way Battlement to the Bells AmeriCorp VISTA with Alpine Legal Services.
United Way Passes the Torch
Traci Gurley-Tomashosky is now on the Board of Directors for United Way Battlement to the Bells. She and listeners get to know the organization's new Executive Director, Angela Mills.
https://www.kdnk.org/post/united-way-passes-torch
UWBB Names New Executive Director: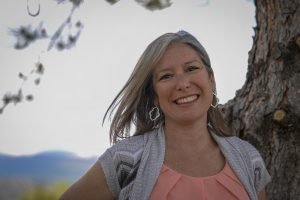 https://www.postindependent.com/news/mills-named-new-executive-director-for-uw-battlement-to-the-bells/ 
Angela Mills of Rifle has been selected as the new executive director for the United Way Battlement to the Bells, the board announced in a news release.
Area United Way honors Kaylee Peterson as AmeriCorps VISTA of the Year:
For United Way Battlement to the Bells AmeriCorps VISTA Kaylee Peterson, a calling to serve led her to joining the national program designed to alleviate poverty. Peterson, a Colorado native who grew up in Silt, and who has spent the last eight months working in the Roaring Fork Valley, was awarded the VISTA of the Year for UWBB last week in Glenwood Springs.

Neighbors Helping Neighbors event to assist Lake Christine Fire victims: 
https://www.aspendailynews.com/news/neighbors-helping-neighbors-event-to-assist-lake-christine-fire-victims/article_5de4f494-b6ed-11e8-a542-af05e6aaea0b.html United Way of Battlement to the Bells, based in Glenwood Springs, is co-organizing the event. Executive director Traci Gurley-Tomashosky said the nonprofit will distribute proceeds to families and individuals directly affected by the fire.
United Way Battlement to the Bells takes a new direction: https://www.rfweeklyjournal.com/news/united-way-battlement-to-the-bells-takes-a-new-direction/article_6faf9220-268a-11ea-b84e-f324ff7ac652.html?fbclid=IwAR0AHXNVhrFY9Rt5VCXAXWRlHEVpYMmKKDLBLifycgam027r1IwJYP_KgEY
The United Way Battlement to the Bells (UWBB) has been rolling up its sleeves and getting down to business in the Roaring Fork Valley. "We've tried to increase our presence in the upper and Mid-Valley area," says Traci Gurley-Tomashosky. Gurley-Tomashosky has stepped into the role of executive director following the departure of longtime UWBB board member Amy Barr.
Battlement to the Bells United Way gearing up for 2019 campaign: https://www.aspentimes.com/news/local/battlement-to-the-bells-united-way-gearing-up-for-2019-campaign/ "As the new year approaches, the area United Way chapter, Battlement to the Bells, is preparing to start the fundraising year and hopes to continue growing its new AmeriCorps VISTA Project that was launched last year. Battlement to the Bells has been working to improve the communities and their populations from Aspen to Battlement Mesa since 1983, supporting local nonprofits through funding and grants for well over 30 years."
Grand Junction Daily Sentinel: Garfield County United Way Director Thanks Officials for Attention to High Health Care Rates County Commissioner Mike Samson voiced hope Friday that local officials seem to have gotten Gov. John Hickenlooper's attention on the issue in the same way northwest Colorado counties did regarding federal management of the greater sage-grouse, another issue that could have local economic repercussions. Meanwhile, Amy Barr, executive director of Battlement to the Bells, voiced appreciation for the county's leadership on health care. "Nobody cares about us except us so I really applaud you for working on this," she said.
KVNF Radio: Garfield County Asks Governor to Intervene on High Health Care Rates Garfield County wants Governor John Hickenlooper to intervene with the state's new health insurance rules. The county has some of the highest premiums in Colorado under new guidelines. which are part of the Affordable Care Act. "The balloon has deflated for me on the Affordable Care Act and it's very disappointing," says 59-year-old Amy Barr. She lives and works in the Roaring Fork Valley.
Glenwood Springs Post Independent: United Way Awards Annual Grants for 2011
Garfield County Housing Authority: Thanks to United Way for Assistance in Preventing Foreclosures
Aspen Times: Locals Reflect on Ramifications of PayBooks Scam