Small business owners, managers, and HR professionals are invited to attend the Mountain Communities Small Business Health & Wellness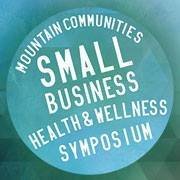 Symposium workshop, presented by Garfield County and the Valley Well Workplace Partnership. The symposium will be held at the Glenwood Springs Community Center. Date for 2020 is pending.
Learn how to implement simple, low cost and effective work-site wellness programs for your employees that will help your business:
Attract and retain top talent
Improve employee morale and productivity
Reduce your healthcare costs and employee turnover
The symposium features Keynote Speaker, Chris Klug, 2002 Winter Olympics Bronze Medalist and X-Games Gold Medalist. Chris survived a liver transplant and fought his way back from his life-threatening condition to reach the very pinnacle of his sport. Chris is also a world-renowned motivational speaker, and chairman of Aspen's Chris Klug Foundation. His inspirational symposium message will include:
How to overcome major obstacles and create a life of personal health and well-being
How a healthy workforce positively impacts employers and the entire community
Don't miss this amazing opportunity to learn how to make your employees safe and happy, become incredibly motivated and network with other business owners and community influencers.
Tickets are only $20 and include breakfast. They can be purchased here.
Save
Save
Save